Tag Archives: Mark Hamill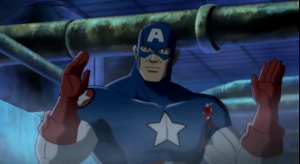 Even the simplest of superhero sequels can be its own kind of hell. Sagas about superhero teams are even easier to screw up. At worst, they end up looking like an amateur plate-spinning performance at some lame high school talent show. Ultimate Avengers 2 isn't quite that bad…but it's verging on territory the Fantastic Four films would explore at length to their (and our) eternal detriment. For thirty minutes Ultimate Avengers 2 held me. Then it all fell apart in the act of wrapping itself up. There's some irony in there somewhere.
Animated direct-to-DVD superhero movies have this bad habit of taking on more water than they can reasonably carry through their truncated running time. It's an old story but I'll tell it again: when you have seven characters with seven back stories, seven arcs with seven conclusions, and only a hundred and nine minutes to run them all…you get a disappointing sequel. Continue reading Ultimate Avengers 2 (2006) →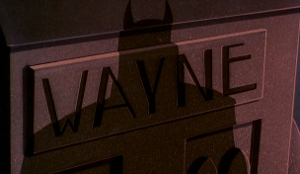 This is more than a good movie: it's the movie I watch at least once a year to remind myself why I watch movies. Produced by the same writers, directors, composers and cast as Batman: The Animated Series, Mask of the Phantasm is not only the best superhero movie of the 1990s, its easily the gold standard by which to judge all subsequent  superhero films.
Shame the thing isn't better-known outside of the fan community. It's unique among superhero movies of its age, both for its faithful importation of material already present in Batman comics and for its deft incorporation of new story elements that add depth and meaning to the source, reinforcing key themes without hitting the audience in the face with some overriding Message or a lot of heavy Exposition. Arguably the most mature American cartoon feature to date, it deals with grand questions of fate, free will and the psychological cost of living in the shadow of one's past. Plus…it's frickin' Batman. Honestly, what's not to love? Continue reading Batman: Mask of the Phantasm (1993) →