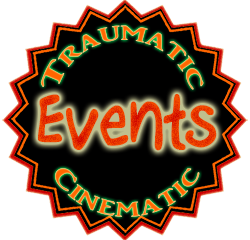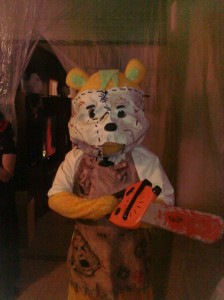 In this episode we had the pleasure of sharing our excitement and anticipation with Adolfo G. Dorta , promoter of Days of the Dead. Mr. Dorta is more than just the face leading DOTD he is the heart that keeps the fake blood flowing. We ask him simple questions, we ask him some tough ones, and we even ask one that we feared would make him hang up. Folks the only way you can experience the charisma that oozes from this mans pores is to listen and listen hard. This is not a show to miss!
On this long  journey down the Road to Days of the Dead we have met and conversed with many faces, many personalities, and made some friends along the way. This week is our last stop till we arrive at our destination of horror and wonder alike. We shall storm the halls of the Days of the Dead and immerse ourselves in this underground culture of make-up, blood capsules, and hockey masks. We shall brush shoulders with the heroes and monsters of our childhoods and love every minute of it.
Please subscribe to us on iTunes or use the RSS feed and never miss another amazing episode.