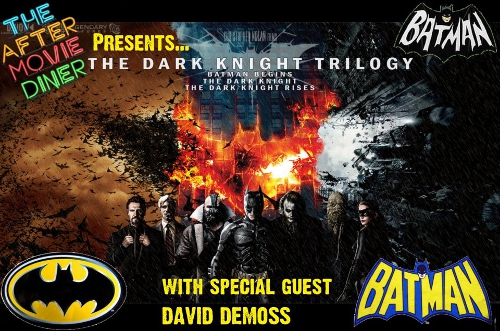 Because there's no such thing as too much Batman, my superhero expertise and I joined the incomparable Jon X of The After Movie Diner to discuss the whole of Chris Nolan's trilogy, from the Bat's humble Beginnings to his still-recent Rise.
Download this podcast (right click; "save target/link as")
Want Jon to rope me into more shows? Rate and review The Diner on iTunes, Stitcher and/or Talkshoe. Then pass this on to all your friends. Bob Kane's ghost and I will love you for it.