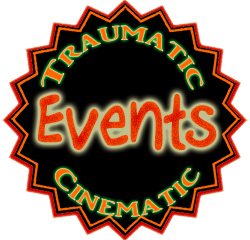 Podcast: Play in new window | Download | Embed
We have packed this episode edge to edge with current event goodness! Given that two out of three of us are based in Indianapolis this show might be a little local this week with Memorial Day and the Indy 500 race. Mike had the opportunity to check out Jay & Silent Bob's Super Groovy Cartoon Movie, we discussed how the new Xbox One will bring and end to television, Lucas and Spielberg gambling with billions, He-Man never laid She-Ra but possibly Smurfette, Thankskilling pulled from Netflix, Doctor Who's season finale, Sunscreen on private parts drinking in the 500 snake pit, special friend a segment in Human Centipede, Monos the Hands of Felt, Superman, and much much more.
Last off, we encourage everyone to check out The Cultural Gutter's new IndyGoGo campaign Gutter-A-Go-Go Raids Again. Their site is amazing and their writers deserve to be paid for their talents. Check it out, open you hearts (and pockets), and help support independent art and the critical examination thereof.