Tag Archives: Christopher Walken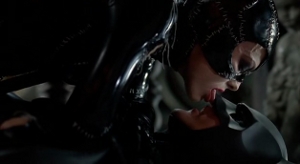 As with its prequel, I have a long history with Batman Returns. It was Friday, June 19, and my cousins and I were suffering through the annual summer visit to the grandparent's house…in Alabama. My southeastern U.S. readers know what that means. Everyone else: imagine being trapped inside a fat man's wet towel. Now imagine that fat man is obsessed with wearing pine-scented cologne and rolling around in fire ants. Welcome to Alabama in the summer time.
I saw a lot of movies during those summer vacations. Batman Returns was everything a nine-year-old could want and more. It terrified our grandparents for the same reason it entranced we children of Batman. The two villains on the poster tell you everything you need to know. Batman Returns was a doubling-down for everyone, from the top brass at Warner Brothers to the runner who spiked Tim Burton's coffee with acid every morning. The marketing for this film promised twice the everything. More action. More Gotham. More goddamn Batman. Continue reading Batman Returns (1992) →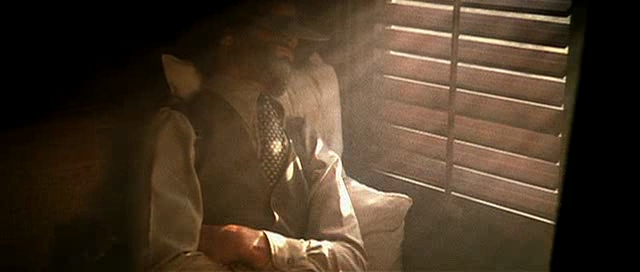 You know what annoys me? Westerns. Because they're all – in some way, shape, or form – based on The Virginian, an overwrought "novel" about a horrible dick protagonist who drawls and lynches his way across a version of the American West about as historically accurate as Naomi Novik's Temeraire novels. The dragon, in this case, being a white-hatted cowboy who can rope a steer, woo a woman, civilize the wilderness at the point of a gun, and do it all from the back of a horse before breakfast. While drunk.
But I am nothing if not a masochist, so I'm going to admit publicly that my mother recommended Heaven's Gate to me. Her love of Westerns is equaled only by my contempt, but I trust her judgment in most things. Besides, she uttered those seven magic words: "Everyone hated it when it came out." {More}