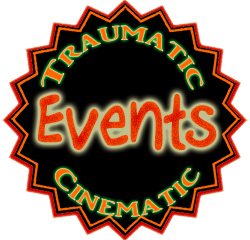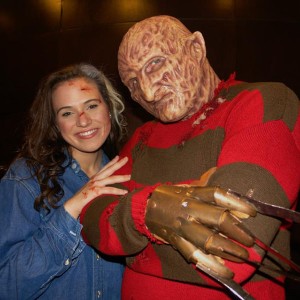 On this road to Days of the Dead we picked up a beautiful hitchhiker who hasn't slept in days. The insomniac heroine Diandra Lazor sits in with the Traumatic Trio and shares a bright light of goodness into the stiff mustiness that hangs within the Traumatic Cinematic studio. As the leader of Heroes Within Us Diandra has put together a good guy food drive (Heroes vs. Hunger) taking place at their table at the Indy DOTD event. Bring a can of corn or bucket of brains, I am sure they will some someone interested.
Also on This Week hear about the newest additions to Days of the Dead like Danny Trejo, Thing Fest has gotten bigger, and a very special alien that I imagine will rub his wang all over everything. Also you will hear witty banter and silly shenanigans being planned as the Traumatic Trio gets wound up in anticipation of the event.
Check out this page and you will have a slew of choices to explore Diandra. 

Don't forget to check out the many looks of Diandra Lazor on Facebook and on Twitter@DiandraonElmSt
And check out and support their cause Heroes Within Us and their awesome Heroes Vs. Hunger campain.